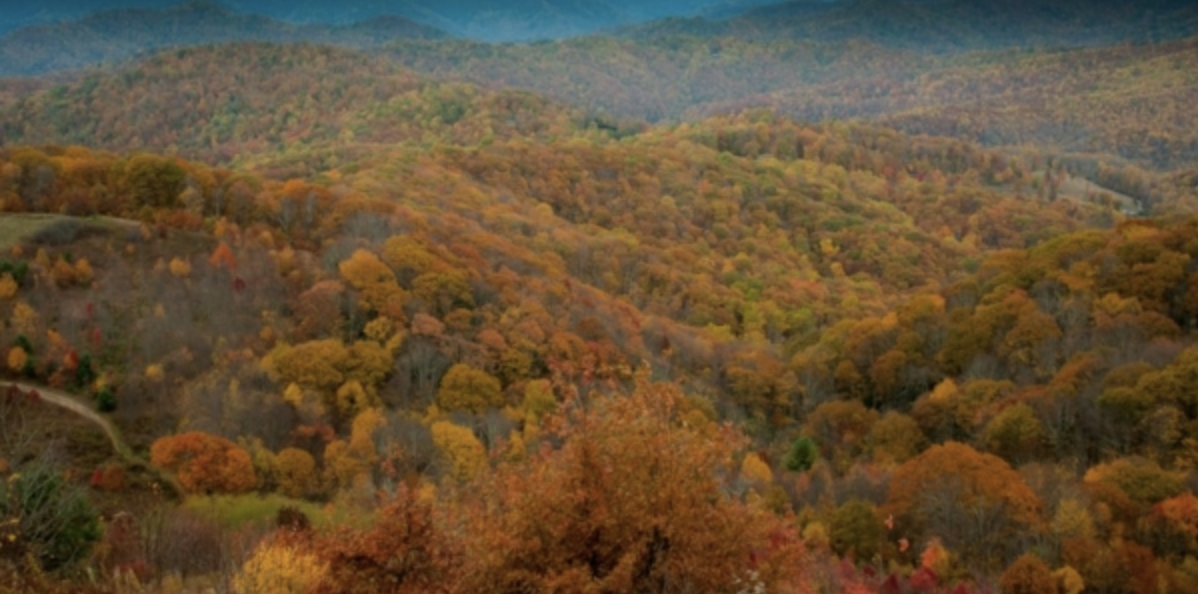 Berea, Kentucky – On September 14, Accelerating Appalachia (ACAP) received notification of a $20 million* grant award from the United States Department of Agriculture (USDA). Accelerating Appalachia's proposal was selected as one out of 70 awardees, from 450 applicants from across the country. The USDA's Natural Resources Conservation Service (NRCS) office invited the public to submit proposals that would promote and market innovative climate-smart (regenerative) commodities that help reduce greenhouse gasses and sequester carbon.
The accepted proposal, Building Soil, Building Equity: Accelerating a Resilient Farming Movement in Appalachia, will begin early 2023. The project's overarching goal aims to train and provide funding up to 600 farmers to sequester 700,000+ tons of carbon over a three to five year period. In equal measure, the project supports improving soil health, improving food nutrition, increasing water retention, restoring biodiversity and helping new and existing small to medium-size growers gain access to or stay on land for rebuilding rural communities. The project spans thousands of acres of Appalachian and rural southeastern land including Kentucky, North Carolina, Tennessee, South Carolina, West Virginia, Virginia, Ohio, and Georgia.
"We're honored to partner with the National Center for Appropriate Technology (who will provide regenerative climate smart agriculture training to farmers on this project), alongside our top-notch Kentucky and Appalachian-based partners in support of one of the most biodiverse regions on the planet – South-Central Appalachia. This funding enables us to increase our capacity to support regenerative climate smart agriculture in our rural and underserved regions. This project is going to play an important role in supporting rural communities and producers as we collectively design and implement systems that support resiliency in a changing climate" said Accelerating Appalachia CEO/Founder SaraDay Evans.
While Accelerating Appalachia is the lead applicant for the proposal, other key partners include the National Center for Appropriate Technology (NCAT), Kentucky State University, Latent Talent Accelerator, Working Trees, Carbon Harvest, Adaway Group, Creative Reaction Lab and GRC Advising.
In Central Appalachia, the average per capita income is just 65% of the US per capita income and the average poverty rate is 126% of the US rate. Seventy-one (71) of the 81 counties the Appalachian Regional Commission has designated as "distressed" are within this region. The Appalachian Regional Commission was the first funder for Accelerating Appalachia, supporting their launch in 2013. Equitable implementation of climate-smart agriculture practices, as well as the production and marketing of climate-smart commodities, will remove barriers and unlock potential for underserved communities across Appalachia and the rural southeast while producing tangible benefits on regional soil, water, air, and health outcomes.
Accelerating Appalachia was established in 2013 as the first regenerative and just business accelerator program. ACAP is a woman and BIPOC-led organization and holds special consideration for businesses and farmers who are women, BIPOC, and farmers and businesses from underserved regions impacted by job losses in mining, logging, textiles, and farming. Our program graduates have leveraged over $20.2 million in investments over the past decade, while supporting thousands of jobs in food, forest products, fiber/textiles, and wellness/health.
*denotes tentative funding ceiling