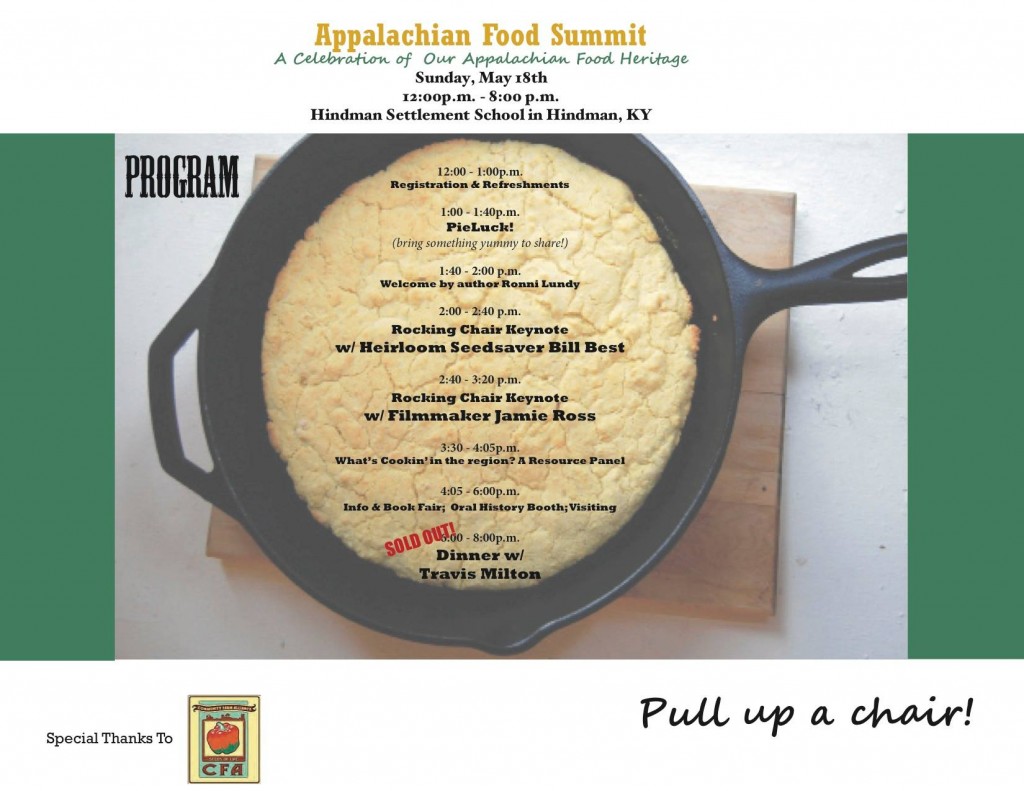 On Sunday May 18th, Sara Day Evans had the opportunity to attend the inaugural at the Hindman Settlement School in Knott county Ky. The food was excellent and it was a great opportunity to connect with Appalachians in the food industry. Additionally this summit matters because it displayed Appalachian heritage to those outside the region and is an opportunity for tourism in Knott County.
Read the Tweet here!
Willie and @FarmAid visit with several farmers before the concert in Cary, North Carolina. pic.twitter.com/CL2SMOVGpj

— Willie Nelson (@willienelson) May 20, 2014
YUM!
Read the Tweet here!
Check out more at #appfoodsummit on Twitter or Facebook and read more about the event on the following websites:
http://www.southernfoodways.org/of-love-beans-and-pie-luck-in-appalachia/
http://www.wkyt.com/wymt/home/headlines/First-ever-Appalachian-Food-Summit-draws-in-multi-state-visitors-259724331.html
http://www.southernfoodways.org/a-helping-of-gravy-soup-beans/
Earlier in the week, Sara Day was at Hindman to speak to Artists as Entrepreneurs conference. Special thanks to Ronni Lundy and Laura Smith who led the event.