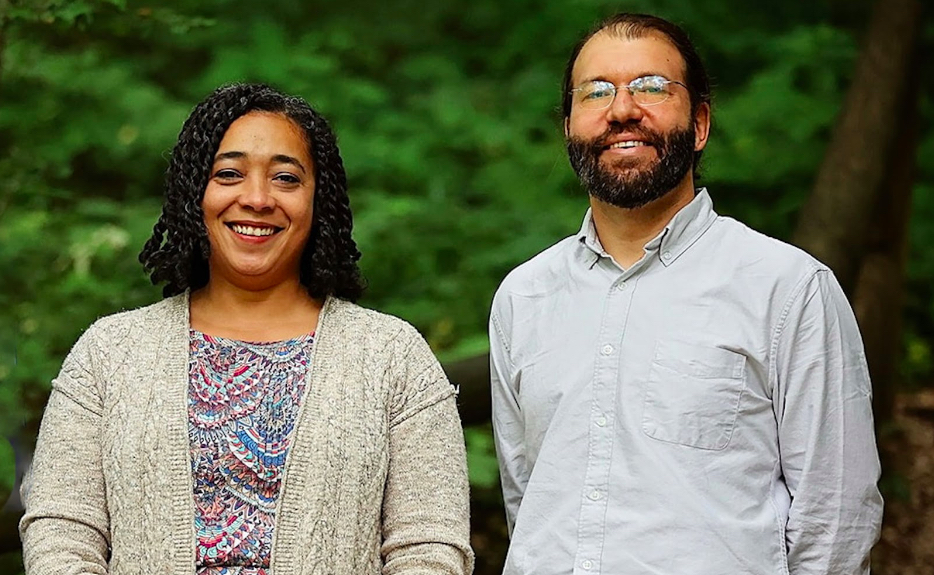 Dr. Virginia P. Kashdan and Tyler Jenkins of NCAT.
Our Building Soil, Building Equity program is backed by a team of experts helping spread regenerative agriculture across Appalachia and the Southeast.
The Building Soil, Building Equity program has the ambitious goal of expanding climate-smart, regenerative agriculture across eight states, training over 400 farmers within five years. This historic, expansive initiative would not be possible without our project partners.
Our partners are experts in climate-smart, regenerative agriculture, carbon monitoring, strategic operations, and communications, and numerous additional collaborators including consultants for justice, equity, diversity, and inclusion. The Building Soil, Building Equity program has many components. Each partner plays a critical role in bringing the pieces together.
Working together for a better future
We are proud to stand shoulder to shoulder with people dedicated to bringing a better future to the region and the world. Our team is ready to get to work.
The National Center for Appropriate Technology will support technical training for program participants. Led by Project Coordinator Tyler Jenkins, NCAT provides direct technical assistance, free CSAF information and resources, and network-building services in partnership with federal agencies, including the USDA, and with vulnerable communities of color engaged in food systems and energy solutions.
Kentucky State University, under the direction of Dr. Shawn Lucas, will provide testing and analysis services for total soil carbon, labile soil carbon, and aggregate stability and will conduct outreach in Kentucky and beyond as needed.
Working Trees, an app-based project created at Stanford's TomKat Center for Sustainable Energy, will integrate their app into the monitoring systems of BSBE to collect and report tree carbon sequestration data for the program and introduce producers to democratized carbon markets.
Carbon Harvest, an innovative start-up that uses the regional soil and profiles of trees to calculate the accurate benefits of carbon sequestration. Pilot producers implementing or expanding silvopasture/agroforestry will be selected from the BSBE participant pool to engage in the carbon markets through Carbon Harvest.
GRC Advising, a global marketing and communications firm specializing in sustainability and social impact, will provide branding and marketing services for ACAP and the launch of the BSBE program.
Latent Talent Accelerator is a Central Appalachian-based organization that builds strategic plans, operating models, iterative improvement strategies, and match-procurement strategies in partnership with high-impact nonprofits, institutions, and companies. LTA will provide operational support throughout the program.
Building equity in farming
As author and activist bell hooks said, "Social justice is ecological justice and ecological justice is social justice." A key component of the Building Soil, Building Equity program is creating equitable solutions for under-resourced farmers.
Equitable implementation of CSAF practices, production and marketing of climate‐smart commodities will remove barriers, unlock potential of underserved communities across Appalachia and the rural southeast, and produce tangible benefits on regional soil, water, air, and community health.
The partners aligned with the project's equity goals include Kentucky State University, a historically black land-grant university serving Kentucky's minority and underserved farmers, and NCAT, for technical assistance and support with climate-smart practices drawing from 50 years of experience serving low-income and historically underserved communities of color.
Join us in building the future of farming.
We are actively recruiting farmers in Kentucky, North Carolina, Tennessee, South Carolina, West Virginia, Virginia, southeastern Ohio, and northern Georgia to participate in our program.
Sign up to learn more and be notified when registration opens later this year.