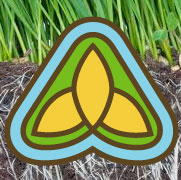 So, here's the big-picture overview of the accelerator, which we'll keep fresh and updated as we develop and evolve.
Accelerating Appalachia is the world's first nature-based business accelerator, attracting and scaling high-impact innovative businesses aligned with place, people and prosperity. We accelerate seed-stage businesses in sustainable food, farming, forests, fiber, fuels, green building, craft brewing/distilling, natural medicines and clean energy, with special consideration for innovators from marginalized populations. We will also bring in seasoned entrepreneurs and proven practitioners to serve as business development mentors, and coach entrepreneurs around pitches for funding and expanding their networks. The 12-week intensive session will commence in September 2013, with applications for admission starting in March 2013. At the conclusion of the session, two peer-selected businesses will receive a minimum $50,000 investment each, in the form of a convertible note; build capacity for our businesses to achieve follow-on investment (ideally at least half will obtain follow-on of up to $500,000 or more within 18 months); and for all of our businesses to develop an ongoing network of like-minded entrepreneurs and mentors.
Inspiration: We are deeply committed to place, people and prosperity, in balance with nature. We support those who commit to a place and make it better and we equally value the wisdom of the traveler who brings lessons learned from the world. We are inspired by our friend and father of sustainable agriculture, Wendell Berry. His dogged determination for over 50 years to radically apply wisdom and affection and commitment to place continues in the "Resettling of America": "Do the work of changing our ruinous industrial agriculture system into a culture that uses nature as the standard, that accepts no permanent damage to the ecosphere, and that takes into consideration human health in local communities."
Attract: We're partnering with organizations from around the world to identify and attract incredible entrepreneurs from Appalachia and elsewhere who are solving big problems with their business models, profiting through improving the health of people and planet. Through an extensive review and vetting process, these early-stage entrepreneurs are chosen to join our accelerator.
Unite: Bringing the best entrepreneurs to Asheville, NC for our core program, we will also take our entrepreneurs on the road. Entrepreneurs will have the opportunity to present their business to a variety of markets and investors/mentors in two (2) additional cities within a 5-hour radius of our home base in Asheville. We will carefully develop our peer cohort of 14 businesses, ensuring they are at compatible stages in their business development.
Mentor: To guide the entrepreneurs, we bring in seasoned entrepreneurs and proven practitioners as mentors, who advise and consult with intensive sessions of 3 days or more with each mentor. They work with entrepreneurs to build companies that effectively address social and/or environmental needs, while being profitable, scalable, and considerate of the triple bottom line of people, planet and profit.
Finance: We give our entrepreneurs the chance to build relationships with lead investment decision-makers from our fund. These lead investors mentor the accelerator entrepreneurs for between 3 days and 2 weeks each during our 12 week session, providing our entrepreneurs the chance to learn how to make their companies more investable, secure capital, and begin conversations that will lead to later-stage and follow-on investments.
The Team
As founder and CEO of Accelerating Appalachia and Prosperity Collective, LLC, Sara Day Evans brings over 20 years of creative, impactful solutions working across the southeast in sustainability. Winner of many awards for her work in the fields of sustainability and economic development, including a US Presidential commendation, she is dedicated to solving challenges in impoverished regions, leveraging the creativity of those regions, and establishing networks and funding support.
Noah Wilson is our dynamic jack-of-all-trades support staffer, with a degree in sustainable economic development and many essential skills to bring to the table. A recent graduate of a fellowship program training young leaders to lead collaborative efforts, he is skilled in facilitation, event planning, logistics, web development, and copy/grantwriting. He has also worked in many of the nature-based fields we are focusing on, including fine foods, farming, renewable energy, and green building.
Partners/Supporters/Advisors:
Regional/Local: Grant funding from Appalachian Regional Commission is providing significant first round funding, via the Advantage West regional economic development partnership. We are receiving additional mentorship and guidance from: Asheville-Buncombe Economic Development Coalition, Blue Ridge Entrepreneurial Council, Appalachian Sustainable Agriculture Project, Wendell and Mary Berry of the Berry Center for Farming and Agriculture (Kentucky) and a number of seasoned and successful investors, finance experts and entrepreneurs.
National: Working withVillage Capital, Social Capital Markets (founders Kevin Jones and Rosa Lee Hardin, world leaders in "good capital"), You Noodle (San Francisco), People and Planet Holdings (a Good Capital fund), alongside relationships with other investment and philanthropic organizations. Many individuals, regional and international, are volunteering their time and talent in the development of the accelerator.
Location: We feel downtown Asheville is the ideal location for our home base, providing our entrepreneurs and mentors with a unique and exciting setting, a wealth of mentors and support organizations, and a vibrant culture around the industries we're targeting. We are conducting site visits for the perfect location to house our accelerator, from vibrant co-working offices to university spaces.
Why Asheville and WNC? – In the heart of the world's oldest mountains and one of the world's most biodiverse regions, western North Carolina is growing one of the world's most extraordinary and diverse nature-based economies.
Over the last several years, top chefs and foodies from New York to San Francisco have highlighted Asheville as having one of the best local food cultures in the US, supported by more than 700 family farms in the immediate region of Asheville, and 11,000 in WNC.
The wisdom and ways of the Eastern Band of Cherokee influence the culture of our region
We are a destination for healing: with a significant integrative medicine presence in our hospitals and several integrative health care practices, home to Gaia Herbs and five (5) schools of holistic herbalism, the Bent Creek Institute for Natural Biotech, an innovative natural product development center and shared use kitchen for organic and natural foods, and hundreds of alternative care and healing/wellness practices.
Asheville is "Beer City USA" with 11 craft breweries, a local malt house, farmers growing local hops, and a number of top national breweries moving to the region.
The NC manufacturing base has long included large-scale farming, furniture and textiles. NC is still home to more furniture companies than any other state in the country, making up part of a larger forest products industry, and is among the top three US states for textile manufacturing.
NC has the most clean energy firms in the southeast, including nationally recognized firms based in WNC doing work in biofuels and solar energy.
WNC has the highest per-capita number of green and natural home-builders of any region in NC.
We are a world HUB for nature-based businesses, so establishing the world's first nature-based accelerator to support these businesses is the natural next step.
Contact: SaraDay Evans, Founder and Executive Director, Accelerating Appalachia. saraday@acceleratingappalachia.org ; acceleratingappalachia.org | Phone 828.216.9416